Sunday, May 22nd, 2011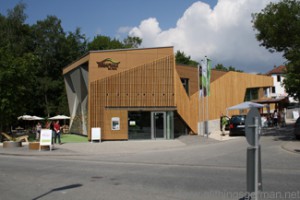 The new Taunus-Informationszentrum, or TIZ for short, opened this weekend.
Located just across the road from the end of the U3 train line, it is on the grounds of what used to be… the end of the U3 train line (or tram line 24 as it used to be called) which places it at the foot of the Feldberg.
The centre combines a general information point for visitors, with a restaurant for walkers and a hands-on exhibition about the nature and geology of the Taunus area.
Inside the main reception area there is a wide selection of brochures and detailed information about the towns in the Taunus area, but also (more…)