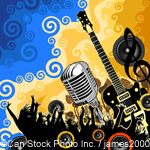 The 2nd "Beat-Night" is being held in the Stadthalle in Oberursel on Saturday, 29th October, 2011.
The bands appearing are:
The 2nd Generation – hits from the Beatles, Rolling Stones, Searchers etc.
The Bubbles – Party-Rockpop from the 70s
Tickets can be puchased at the usual outlets in the town, by telephone (06173 / 68253) or online.
Doors open at 7.30pm for an 8.15pm start.