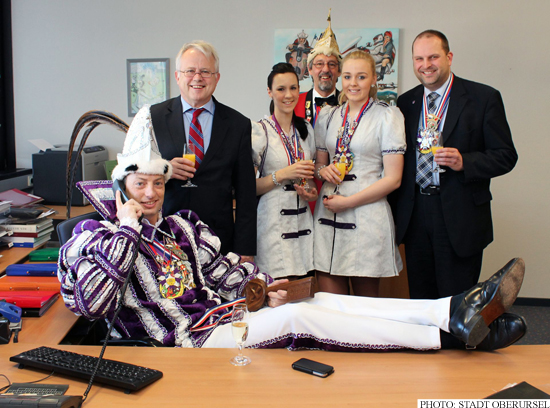 Having taken over the town hall on Saturday, Prince Benjamin I. has taken a "hands-on" approach.
Not only did he take a tour of the departments on Monday morning, he sat in on a press conference and announced his intention to take over the council meeting on Wednesday evening.
In the photo he is seen in one of the offices getting to grips with the telephone system, wtih Mayor Hans-Georg Brum (left), treasurer Thorsten Schorr (right), his Lord Steward Harald Pratt and pages Nadine and Nathalie.