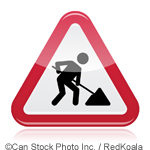 The Altkönigstraße will be closed from Friday, 2nd May until Saturday, 17th May, 2014 between the Theodor-Heuss-Straße and Borkenberg to allow for work on underground pipes to take place.
Traffic will be diverted along the Gerhart-Hauptmann-Straße, Kleiststraße and Brüder-Grimm-Straße.
The buses will, however, be able to follow their normal route.