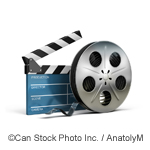 Frankfurt International School will be showing the film "Girl Rising" in the auditorium  at 7pm on Monday, 14th April, 2014.  Admission is free.
"Girl Rising" is a feature film narrated Meryl Streep, Anne Hathaway, Selena Gomez and others, that tells the stories of nine incredible girls across the globe.
It is also a campaign and a community that believes investing in girls will bring about transformative change for families, communities and nations.  Around the world millions of girls face barriers to education that boys do not, yet by educating a girl it is possible to break the cycle of poverty in just one generation.
The film is suitable for students in Grade 7 and over.  The school recommends that parents and students attend together.  To get to the school, take the U-Bahn line U3 to "Waldlust".
U3:Waldlust