Last Sunday (13th September, 2015) was a day of Green sauce and herbs at the maize maze in Weißkirchen.
Despite the bad weather, a good number of guests had come to the barn to enjoy a portion of green sauce with potatoes and eggs, whilst their children and grandchildren were playing in the maize pool or listening to the story of the Wolf and the Seven Kids be told by storyteller Angela Behrs.
Those that did venture outside were able to take a tour of the surrounding fields with herb expert Regina Ebert.  She not only identified the herbs, but gave an insight into how to use them.  When it came to the stinging nettles that grow along one side of the barn, she was able to demonstrate how to eat them without stinging oneself.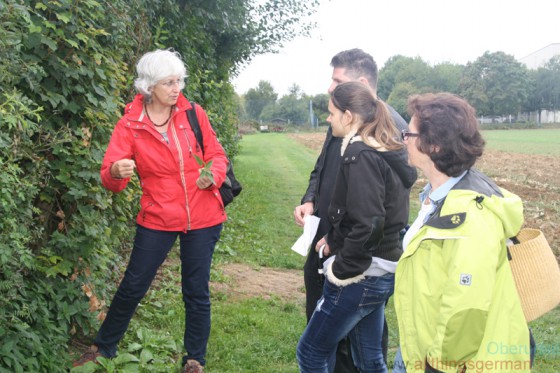 Regina Ebert explained how to pick and eat stinging nettles without hurting yourself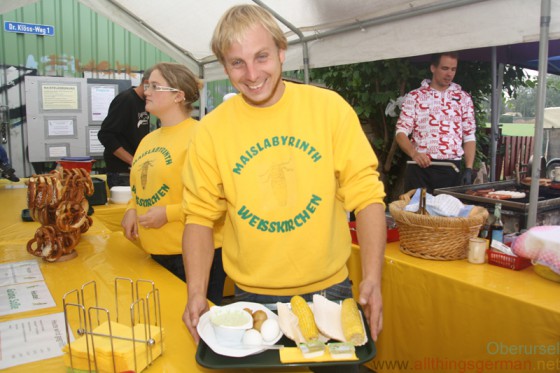 Florian Bickert served the guests green sauce with potatoes and eggs
The next special event at the maze is on Sunday, 20th September, 2015.  The "Kartoffeltag" is a chance to pick your own potatoes or simply eat a variety of things made from them.
This article appeared in German in the Oberurseler Woche on Thursday, 17th September, 2015.