Archives for August 2015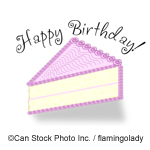 Congratulations to Frau Lieselotte Nehb of Oberursel who is 95 years old today.
As part of the Orscheler Sommer series of events a concert by the band "Fehlgriff Orchester" is being held in Rushmoor Park on Tuesday, 4th August, 2015 at 7.30pm.
The band plays a mixture of swing, funk and rock.
Entry is free.
A tour entitled "Das keltische Leben am Fuße des Feldbergs" (celtic life at the foot of the Feldberg) is being held on Saturday, 8th August 2015 at 2pm.
The tour starts at the Taunus Information Centre and costs €5 per person, those taking part should have sturdy footwear.
The Seniorentreff in the "Altes Hospital" (Hospitalstraße 9) will be holding a breakfast buffet on Friday, 7th August, 2015 between 9am and 11am.
To take part, register in advance by calling 06171 585333 and leave a message on the answerphone if necessary by Tuesday the week before.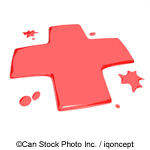 Blood can be donated at the Red Cross in Oberursel on Friday, 7th August, 2015 between 3.30pm and 8pm. The Red Cross is located at Marxstraße 28, opposite the U-Bahn station "Lahnstraße".
To donate you must be healthy and between 18 and 68 years of age. If you have not donated before, then you must not be over 60. You must take some form of identification with you, such as a passport, that contains a photo.
You can read more about what then happens here (in German).