The Oberursel Christmas Market is relatively small – a hand full of stands around the Rathaus selling mainly hot drinks.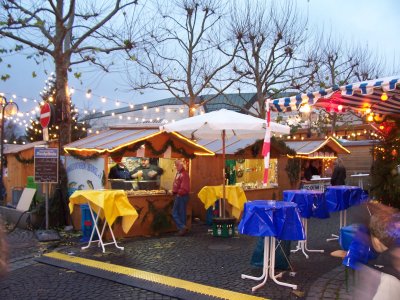 There is a merry-go-round and a steam train ride for children, and a stall selling advent crowns. But the food available is very limited. There are sausages and a stand selling fried potatoes. I even saw fish rolls, plus the usual sweet stand. But otherwise I found it pretty much uninteresting.
The main pedestrian zone has some handicraft stalls, but these seemed to be mainly jewellery and not really the type of crafts that I have seen at other markets in the past.
The highlight was trying a Hessenbollen – more about that in another post.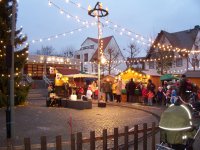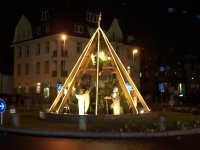 Unfortunately, the weather wasn't too good either – cold (but not so cold) and drizzle. Better luck next time?