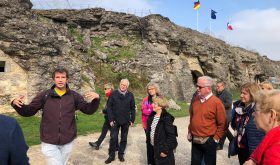 November 11, 2018 By Graham Tappenden Leave a Comment
To commemorate the 100th anniversary of the end of the First World War, representatives of the twin towns of Epinay-sur-Seine: Oberursel and South Tynside, recently visited the French town of Verdun together.  Among those from Oberursel taking part were Mayor Hans-Georg Brum and Council Chairman Gerd Krämer.
Verdun was selected for its particular place in Franco-German history.  In the First World War, the Battle of Verdun saw over 300,000 killed and around 400,000 wounded in one of the costly battles of the war on the western front.  [Read More…]
November 9, 2018 By Graham Tappenden Leave a Comment
Today Germany is commemorating the 80th anniversary of the Reichspogromnacht, also known as Kristallnacht or in English as the "Night of Broken Glass" when, on 9th November, 1938, Jewish homes, shops, businesses and synagogues where attacked.
Oberursel was no exception on that night, and it is reported that headstones were damaged in the Jewish cemetery in Altkönigstraße, families attacked and at least two men being arrested and deported to the Buchenwald concentration camp.
But whilst in other towns Synagogues were set on fire and destroyed, Oberursel's survived. [Read More…]
Other News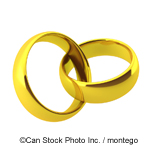 Congratulations to Gerlanda and Vincenzo Buscemi who are celebrating their Golden Wedding Anniversary today!

Continuing the celebrations for 50 years of the Stadtwerke Oberursel.
To celebrate 50 years of the "Stadtwerke Oberursel" – the local utilities company – the band So Green are playing live at the Epinay-Platz this evening.