April 28, 2017 By Graham Tappenden Leave a Comment
With both the cycle race "Rund um den Finanzplatz Eschborn-Frankfurt" taking place in Oberursel on Monday, 1st May, 2017, a number of roads will be closed with changes to public transport services as well.
The following roads will be closed between approximately 9am until 2pm: [Read More…]
April 22, 2017 By Graham Tappenden Leave a Comment
Due to the roadworks taking place at the junction of the Zimmersmühlenweg and Frankfurter Landstraße, the buses in Oberursel will be diverted to avoid the area as follows from Monday 24th to Saturday, 29th April (2017): [Read More…]
Other News

Due to the cycle race that will pass through the town along the road next to the swimming pool, the TaunaBad will be closed on Monday, 1st May, 2017.
An accident on the Lahnstraße on Tuesday, 25th April, 2017 at 6.45 in the evening caused €13,500 worth of damage according to local police. A Ford Focus with a 40-year-old driver from the Wetteraukreis was driving along the Dornbachstraße towards the "Alte Leipziger-Platz", and wanted to turn left at the crossing with the Lahnstraße. An […]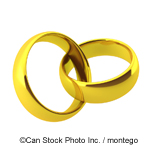 Congratulations to Gerlinde and Edmund Wehrheim in Bommersheim who are celebrating their Diamond Wedding Anniversary today!