Today was the first day that I have sat down at a restaurant or ice cream parlour for three months. Actually, it was outside at the Epinay Eiscafé in Oberursel.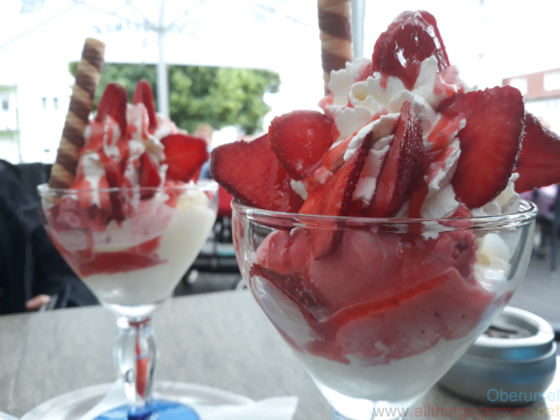 Also today, some restrictions have been reduced so that events can now take place with up to 250 people and shops can allow more people in than previously. However large events look set to be cancelled until October.
And on Monday, the primary schools return to normal class sizes, although social distancing still has to be observed outside the classroom and some subjects such as sport will still not be taught.