Bloggers in Germany generally have a hard time with all the regulations.  Over the next few days, I'm going to explain some of them and what they mean for us.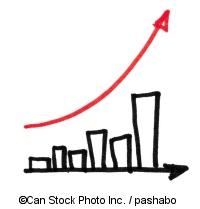 Anyone in the blogging business will probably tell you that statistics are an important part of running a blog.  Not to the extent that you are checking them every hour, you understand.  But at the very least you need some decent figures on how many visitors you receive each month and how often each of them visits the site.
Getting more advanced, it is also good to know which posts were read the most, how the site was found, eg. in a search engine, and just generally trends that show whether the traffic to the site is going up or down.
Most providers in Germany offer this kind of service when you rent your webspace or server, but the quality of the statistics differs widely.
Anywhere else in the World, you would probably say "so what?" and install Google Analytics, a tool that offers you statistics about almost everything happening on your website.
But not in Germany.  At least, not unless you want to take a risk. [Read more…]