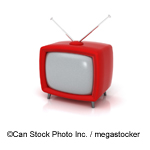 The concept of a Television License is not completely foreign to someone moving to Germany from many countries, but the idea of a radio license probably is for many. In fact it is probably one of the many pitfalls for students moving here who do not bring a television with them but maybe a radio alarmclock.
The current system used to be quite simple. If you had just a radio, then you paid for a radio license. If you had a television, then you paid for a television license and this included your radio. Families only needed one license, regardless of how many radios and televisions they owned, as long as any offspring did not have their own income.
And you had to pay just for owning a set, even if you never even switched it on or just watched DVDs with it.
Businesses had to pay per set, so a radio license was required for each office with a radio it in and for each company car.
There were some special cases, but generally this is the way that the system worked until a few years ago. [Read more…]