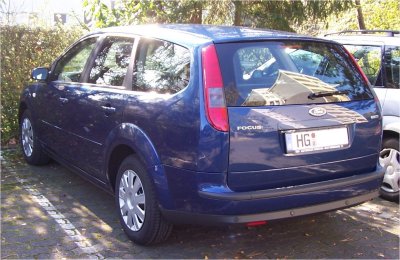 Many companies in Germany who provide their employees with company cars do not actually buy the cars outright, instead they prefer to lease them and my company car is no exception.
By leasing the car, I pay a monthly fee to a leasing company, often a bank, who have purchased the vehicle from my usual dealer.  That fee allows me to drive the car up to an agreed number of kilometres each year.
And when the lease runs out, I just return the car to the dealer and can lease a new one.
Buy why not buy the car outright as a business and then sell it again later?
Well, for a start I do not have to put down a lump sum at the beginning or end of the lease, as I would do with a normal purchase by instalments – as long as I give the car back in a reasonable condition!
If I did purchase the car by instalments, the car would be considered part of the company assets and I could even offset the VAT for the entire price in the first month (or so I'm told), meaning that I would have a massive VAT rebate.  The trouble is, that when I sold the car I would have to pay a portion of this back again, so I would need to put it on a company savings account somewhere.
As it is, my monthly leasing rate is taken into account each month for tax purposes and at the end of the lease I either get a refund if I have driven less kilometres than agreed, or I have to pay a surcharge if I have used more.
But a very good reason for not selling a company car to a consumer is that as a business seller you have to offer a one year warranty on it.  Or put another way, if something goes wrong with the car within 12 months of selling it, it's the business' responsibility to get it fixed or at worst even take the car back again and refund purchase price.
This really is a hassle that you don't need as a small business, and since it's a lot easier to budget for the monthly leasing rate than risks like that, it's easy to see why many businesses use this method of providing cars for their employees.
For anyone staying in Germany for a fixed length of time, eg. 2 years, then leasing can also be a good option, because you can just hand the car back at the end of that time and leave the country – again without the problem of selling or exporting the car.