Here's one way to collect glass bottles without annoying the neighbours too much: put the bottle bank underground.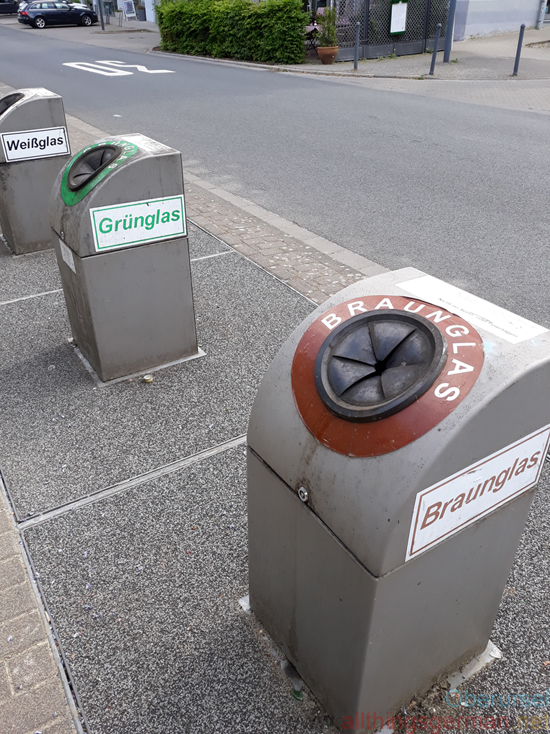 Rügen may be the largest of the German islands, but there are several interesting smaller islands dotted around it. One of these islands is called Vilm, and it is part of the South-Eastern Biosphere. As such, the island has special protection. Boats are not allowed within 100m without permission. Swimming is not allowed in that area either.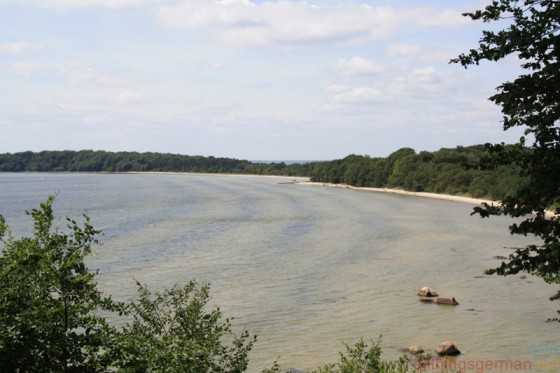 The eastern side of Vilm, once the place where the GDR leadership bathed.
One part of the island is completely out of bounds to visitors, the other is used by a national government agency for nature conservation (Bundesamt für Naturschutz). Visitors here are limited to 30 at any one time, only in organised groups and only along a set path. Even the number of tours each year is limited, so when the Biosphere held a press tour on the island, they had to get special permission to exceed that number! [Read more…]
Klimakatastrophe was selected by the Gesellschaft für deutsche Sprache as the "Wort des Jahres" (Word of the Year) in 2007.
Klimakatastrophe is a word that became popular in 2007 to describe the effects of climate change. Whether it be natural disasters, global warming, or melting icecaps – they are all grouped as part of the Klimakatastrophe.
Although environmental issues have played an important role for the last 20 years in Germany, a number of events in the past few years and media coverage such as the film Eine unbequeme Wahrheit (An Inconvenient Truth), have served to highlight the them even further.
To hear a simple explanation and a short discussion in German, listen to the podcast:
(Press the "play" button to listen to the podcast)