It is now eleven weeks since Germany went into lockdown, and tomorrow is a big day because the schools re-open for the those years that been at home for the full eleven weeks, including the first years at the primary schools.
With the exception of the Easter holidays, our daily schedule has meant that we spend the mornings working, with myself working online and remotely for my clients and both my children doing their schoolwork which they either receive in advance by e-mail or through a portal that the primary school started using a few weeks ago.
Sometimes they had videos to watch that explained what they had to do, some lessons even took place using Zoom, and sometimes the work had to be sent back by a specific deadline.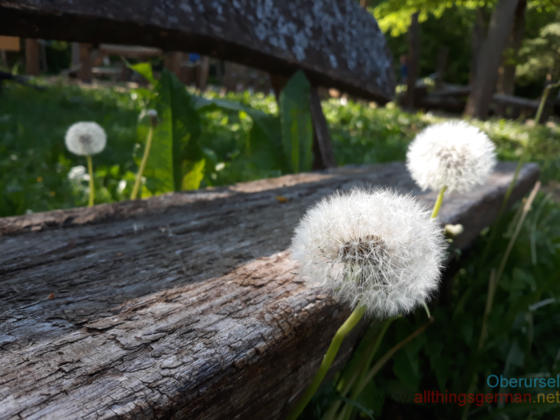 Playgrounds in Oberursel re-opened a few weeks ago
Tomorrow, when they return to school, they will have masks to cover their mouths and noses with when they enter and leave the school, the classes will be split into two halves, and they will only spend two or three days in the school. On the other days they will continue to work.
In fact, that makes co-ordinating my work even more complicated than before, with different school times to work around, whilst at the same time still trying to work as much as possible from home to reduce the personal contact with my IT clients.
We're still a long way from being back to normal. Although most shops and restaurants have now re-opened, they have limited capacity and still have to observe social distancing. Only small events can take place, so some of the main events of the year in Oberursel such as the Fountain Festival and the middle-ages Feyerey have been cancelled, as has one of my highlights of the year: the Störtebeker Festspiele on Rügen.
But one thing that I have noticed in the past weeks, is how the journey out of the lockdown is different to how it started. In the middle of March, so many announcements were made on a national level, with the 16 Länder agreeing on the steps so that they could implement them locally in a uniform way. Not it seems that the new rules, whilst maybe broadly discussed at national level, are being decided locally and therefore differ across the country. Some tweaking usually takes place to bring them into line, but it is a strange feeling to read about tourist areas opening up, whilst at the same time it is not possible to get a simple hair cut – only the full works whilst wearing a mask and after filling out a form with your name and address.
That said, Germany appears to be coping with the Corona pandemic better than some other countries, even though things will probably not get back to normal for a long time to come.