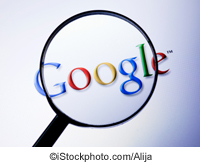 Google's new privacy policy came into force at the beginning of this month, despite protests from the EU.  The chances are, that if you use any of Google's services, you have accepted it.  Either you accepted it in advance by clicking on the button that appeared when you logged in, or you ignored it and have now silently accepted the new policy by continuing to use whatever services you may have accounts for.
But have you actually read it?
If you haven't then you should because I think it is a good example of a clear and easy to understand policy.  Which makes you wonder what all the fuss is about.
One of the main reasons for the new privacy policy was to get away from the situation where each service, eg. Mail, YouTube, FeedBurner, had their own policy.  Now there is just one privacy policy for all of Google's services.
The policy itself is fairly short.  If you print it out at normal size it is about 7 pages long – much shorter than some policies and contracts that I have seen.  The language is kept simple and it explains the simple facts of which data Google is storing about everyone, why they store it, what they do with it, and who has access to it.
They even allow you to look at which data is being stored in you account and which services are linked to it in the Google Dashboard.
There are plenty of companies out there that could learn a lot from this style of policy.
So what's the problem?
Whilst some European states have been quick to claim that the new policy infringes on European Data Protection laws, it is hard to see why.  After all, we are talking about one large corporation that is using data that its customers have given it.  Admittedly they use that data to place relevant adverts in people's browsers and now even want to tweak the search results based on your profile, but is that such a big problem?
I often come into contact with companies that can't (or won't) even tell you where they got your data from, let alone give you access to view it yourself.
Unfortunately, I don't think Google were going to win whatever they did.  Either they left the old policy in place and were criticised for being too complicated, or they simplified everything and got criticised for that instead.
At the end of the day, seeing a few adverts is part of the deal for using the services for free.  If this was an insurance broker or a bank manager, then you would expect them to know about your circumstances and offer you the most suitable product, rather than their own favourite whether it suited you or not.
What is so wrong about an on-line service doing the same thing?