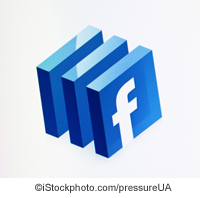 Facebook has been criticised in some European countries recently for the amount of data that they collect about their users and how it gets used.  Some parts of Germany in particular have been very active on this issue, but it was a law student from Vienna that finally got things moving by officially requesting information on the data that was being stored about him.
EU Data protection legislation – and that of many member states – allows people to request companies about which data is being stored about them, and the companies are required to respond.  Often within a set time frame.
Facebook falls under this rule because of their European headquarters in Dublin, which makes them subject the Irish data protection commissioner.
Now at first Facebook allowed you to apply on-line for your data, but then you had to submit a scan of some form of ID and jump through a few hoops to get hold of your data, which apparently was sent out by post.
I guess in the end too many people were asking for this because now the whole things has become automated.
So here is how to find out the information that Facebook is storing about you:
1. Log into Facebook
2. Click on "Account Settings"
3. Now click on "Download a copy of your Facebook data".
You'll have to confirm your password and it may take a while for the archive to be created, after which you will be sent an e-mail.  You can also select to download the "extended archive".
Now you might be wondering what all of the fuss is about, but try it out and see how much data is being stored long-term about you.  Obviously all of your wall posts and photos are in there, as are all of the messages that you have sent and received.  In that respect it's actually a useful backup.
But how about all of the IP addresses that you've ever logged in from, the cookies that have been stored on your computers, events you were invited to but did not attend, and quite a bit more as well?
Some things are missing in this download version, such as photos that I have been tagged in, and there is nothing about the pages that I have created.
However one of the things that I was curious about I was unable to confirm.  There have been reports that Facebook was storing deleted data and just hiding it from view.  One of my problems in testing this is that I have hardly ever deleted anything in Facebook, except when I made a typing mistake in a post and wanted to correct it quickly.  So I don't really have anything that I can look for.
What I can confirm is that my friends who have closed their account where not in the data.  Either as friends, or in my message archive, or in my list of wall posts.
What do you think?  Is this a good way of being compliant with EU laws, or should anyone using Facebook expect all of that data to be stored anyway? Do you think about the trail of personal data that you leave behind on Facebook?  Leave comment and let me know what you think.