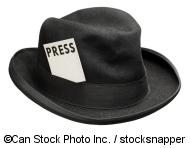 If you have been reading this blog for the past few weeks, then you will know that a large festival called the Hessentag starts tomorrow in my home town of Oberursel.
This means that for the next 10 days, the streets will be closed to traffic in the town centre and we expect traffic to be queued up on the main roads that lead in and out of the town.
So although I have a permit that allows me to move around parts of the town with my car, I still have to take a large detour to get to others and do not yet know how well I will be able to get anywhere else, meaning that I have restricted my IT consulting appointments to those I can do by foot or by train, or remotely.
Instead I intend to visit the Hessentag at least once a day and write about it on this blog.  I do not intend going to the large ticketed events which I assume the local newspapers will be covering in more than enough detail, and do not actually have that much to do with Oberursel or Hesse itself.
I want to go to the smaller events, such as local music groups performing, the opening of a new playground, the international Scout Camp or just report back about the interesting stands that I find.
A few weeks ago I approached the press office in Oberursel's town hall about press accreditation for the event, and was pleasantly surprised to find out that they liked the idea of someone blogging in English from it.  I was added to the press mailing list and have been receiving information and invitations ever since.
At events such as the Segway delivery, I am treated the same as the rest of the press pack.  I can take my photographs and ask my questions.
There is only one problem: the town hall is not responsible for the accreditation at the Hessentag.  This is handled by the Staatskanzlei (State Chancellery).
I cannot complain about the co-operation that I have received in Oberursel.  The press office has asked on my behalf for an accreditation to be issued, and on more than one occasion has told me that I will be contacted by the Staatskanzlei.
But not once have they then called me or written to me.  In the end I called them, and was just told bluntly "we will not allow bloggers".  After a bit more questioning, I was told that I could write about anything I want and take any photographs I wanted to (as long as that is legally permitted), but I would not receive press accreditation.
Today I went along to the accreditation office anyway, armed with the AllThingsGerman press release, a copy of the Impressum, proof that I am self-employed and even a copy of my Copyright Collective registration (the people who collect royalties if someone wants to use one of my posts).
It was no use, they turned me away the moment they saw the logo on my headed paper – "oh, are you the blogger?" they asked, and then quickly added  "we will not accredit bloggers".
And there is nothing the town press office or even the town's mayor can do to change their mind.
So I will be out and about at the Hessentag.  I just will not have a press card hanging around my neck.  I will be writing my blog posts here and putting photos onto our Facebook page.  I hope you enjoy them and find the posts informative.   If you are at the Hessentag and doing something you think I should write about, then please let me know.
P.S. Normal topics will be resumed on 20th June!