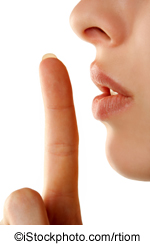 … or how to take a shower after 10pm in Germany.
If you rent a flat in Germany, or even if you own property, you are usually bound by something called the "ortsübliche Ruhezeiten".
Ruhezeit is quite simple to translate – quiet time.  It is the time when you have to be quiet, i.e. not make a noise that could be heard outside of the flat.
That's the easy part.
ortsüblich is one of those words that tries to define something, but fails.  It literally means "the usual times for where you live".
So the ortsübliche Ruhezeiten are the usual times to keep quiet in the place that you live in. [Read more…]