The victims' memorial in Oberursel (Opferdenkmal) has been covered up to protect it from damage in the coming months.
The memorial stands next to the Hospitalkirche which is due to have to its roof refurbished, work which will take around five months to complete.
The "Initiative Opferdenkmal" has arranged for part of the memorial to be removed during the work and the rest to be covered up. At the same time, they have produced a banner to hang on the building site fence, which allows passers-by to see a photo of it.
Dr. Christoph Müllerleile and Annette Andernacht from the Initiative Opferdenkmal with the new banner (Photo: Initiative Opferdenkmal)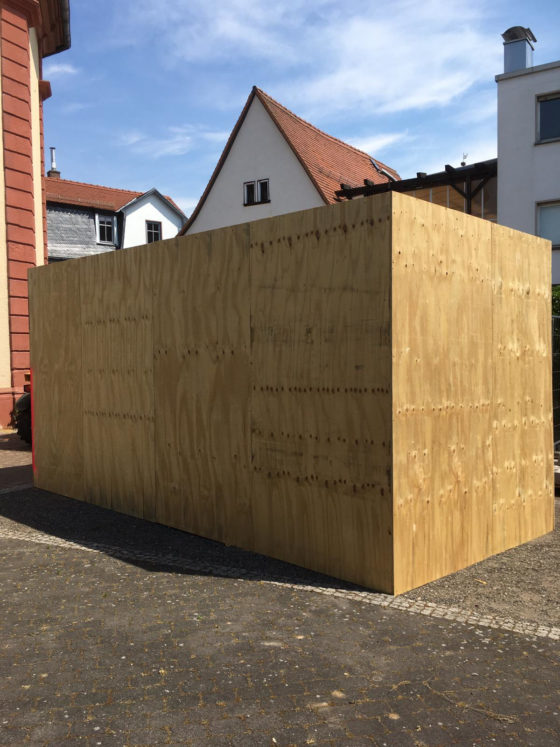 The victims' memorial in Oberursel, covered up during work on the roof of the Hospitalkirche. (Photo: Initiative Opferdenkmal)