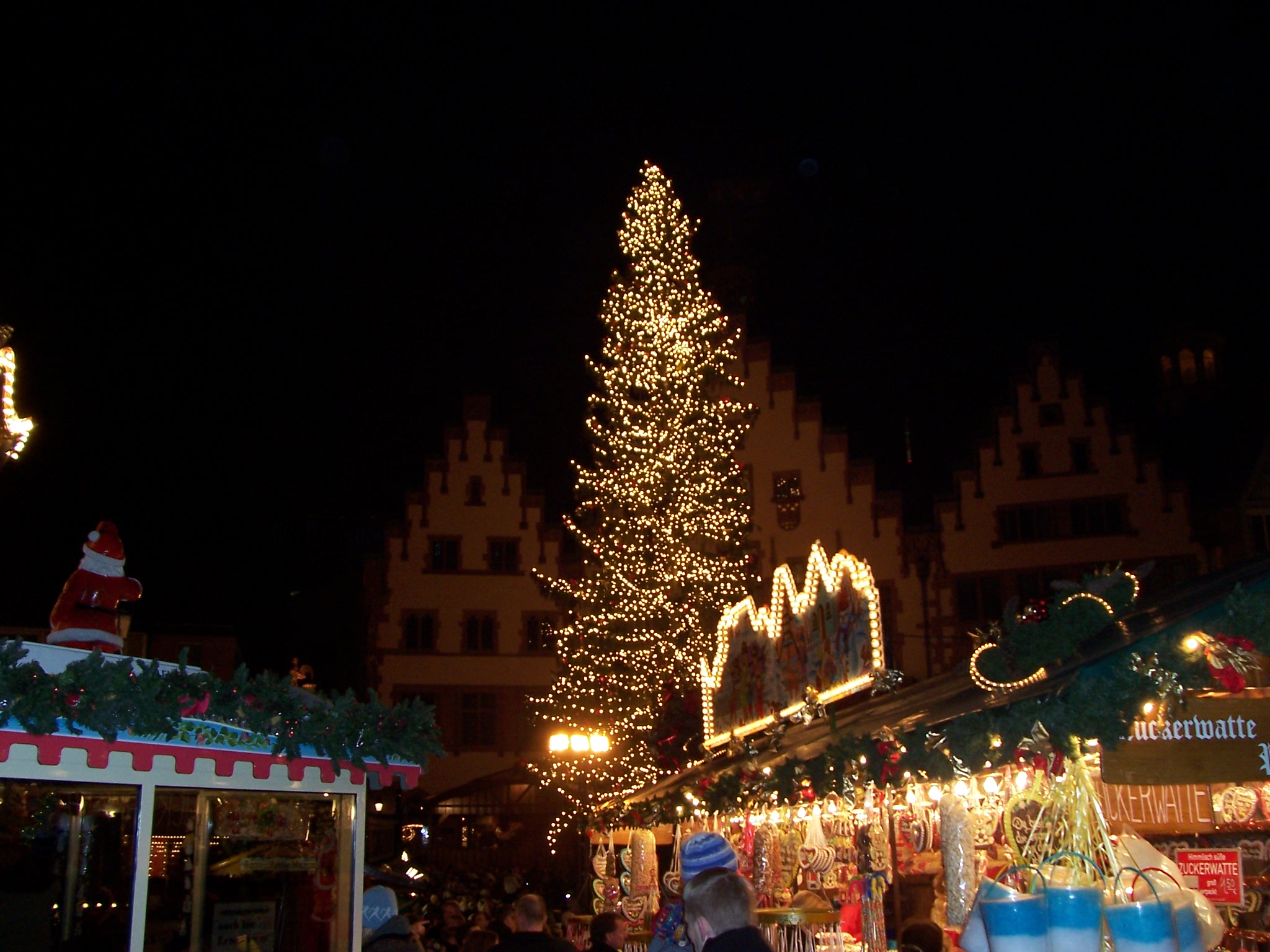 The Christmas Market in Frankfurt appears to be bigger than ever. There are stalls going off in lots of directions where I haven't seen them in past years.
Although the market itself is very pretty and nice to visit, I couldn't help noticing that some things just seem to be getting expensive. Most notably, a cone of turkey meat for 3,50EUR or a baked potato with toppings for 4,50EUR. I don't have the prices from last year to compare by – it's just my instict, but I think these have gone up.
On the other hand, I was pleasently surprised to find Glühwein (Mulled wine) costing only 2EUR and hot chestnuts for 1EUR for 5. Even the merry-go-round seems cheaper at 1,50EUR a go.
Finally, a souvenir mug cost 2,50EUR (which is strange, as there is only 2EUR deposit on them at the stalls).
My tip about visiting these markets is to take your time – don't try and rush round and see specific things – go with the flow and enjoy the atmosphere.
In fact the worst thing about my visit this year was not having enough time and the cost of getting there on the train.
To visit the Christmas Market, take the U-Bahn or S-Bahn to Hauptwache and head from there to the Römer.