The UK Government has issued advice on what rules will apply to driving in the UK and the EU after 29th March 2019, if the country leaves the EU without a deal.
The guidelines, entitled "Prepare to drive in the EU after Brexit" were updated in February.  The apply to car drivers, but there is also advice available for commercial coach and lorry drivers.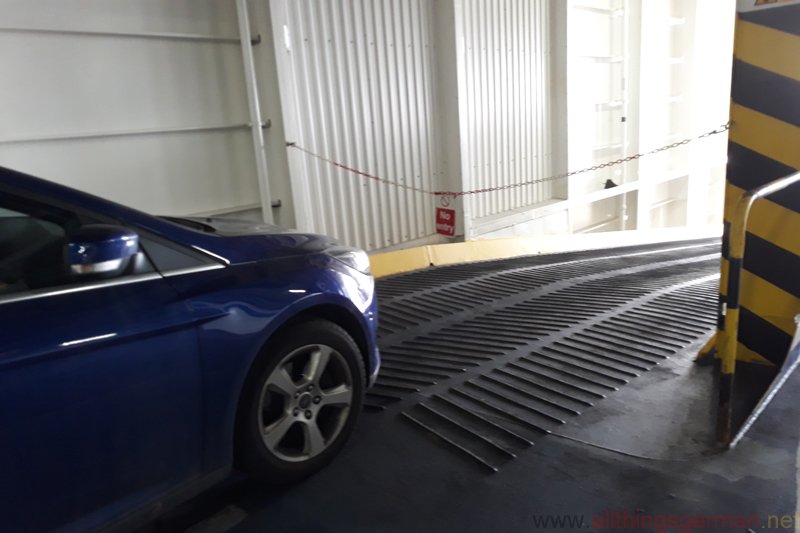 To summarise:
UK citizens living in Germany or other EU countries need to exchange their driving license before 29th March, otherwise they may be required to take a new driving test in the country they are resident in
If you visit the UK, you will be able to drive on your new license as a visitor
If you return the to UK to live, you will need to exchange your driving license back again.  This should be possible if you originally took your test in the UK.
The fact that I will be able to visit the UK after March and drive on my German license is good news, although I will probably have a printout of that page in the car or a screenshot on my phone to be on the safe side.
Visitors coming in the other direction may not be so lucky:
If there is no deal, UK drivers may need an International Driving Permit to visit EU countries.  These should be available at post offices, but to make things more complicated there are three different types of these permits, and they vary depending on which country you intend to visit.  Germany, for example, would require the 1968 edition, whilst Spain would require the 1949 edition.  A trip to Liechtenstein would even require the rare 1926 edition.
One user on Twitter who has already been and got one wrote:
For 15 years I have driven to France. Today I went to the Post Office and paid £5.50 for a cardboard driving permit. The clerk wrote it in biro and stuck my photo on with a glue-stick. No big deal but it did feel like a step back in time. I guess, though, that's the whole idea. pic.twitter.com/VQqxNO3cDQ

— Peter Sands, SMS (@petersands55) February 27, 2019
A no-deal Brexit would also see the re-introduction of the "GB" sticker on cars, even if they have the "GB" identifier as part of the number plate if this is within the EU flag, whether visitors from the EU will need additional stickers (eg. "D" on German cars) is not even mentioned!
And there may also be a return to the "Green card" insurance documents, and although German insurers issue these automatically if you tick the right box when you register the car, UK drivers may need to ask for one before they travel.