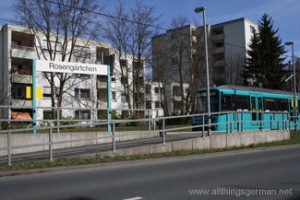 For the past few years the stations along the U3 line from Frankfurt to Oberursel have one-by-one been re-built.
The main reasons for this have been modernisation.  The station at the end of the line had been just a provisional platform due to the line being shortened, and new signalling and information displays were installed.
Another was to add more capacity to the system, as many of the older stations had a maximum length of 50m, which equates to four carriages.  Now all platforms are 75m long for the six-carriage trains that run on weekdays.
But one of the most important reasons in my opinion was to make all of the stations "barrierefrei", ie. to make the platform the same height as the floor of the train. [Read more…]