The first snow of the winter fell in Oberursel on Monday night: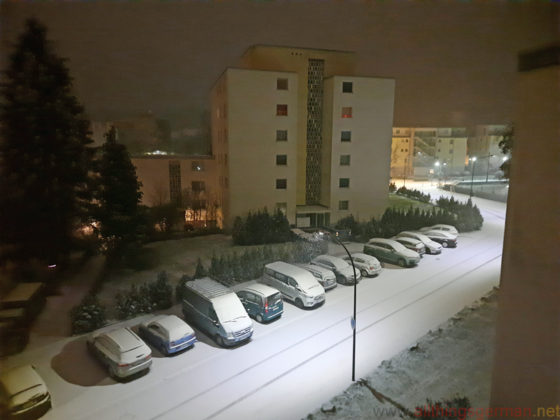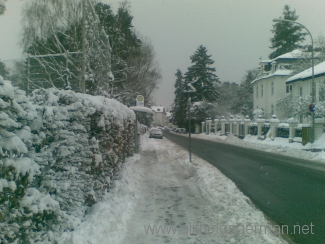 Last winter many towns in Germany were criticised for not doing enough to prepare for the hard winter months. In fact, when I think about it, the last TWO winters have been very cold and with lots of snow here, and in some cases I had the feeling that the side roads were not being gritted or cleared. There were days when it was almost impossible to get off my parking space and I resorted to taking the bus into town to get to my appointments.
Now Oberursel, at least, is confident that it is well prepared for the 2011/2012 winter, and the new winter service came into force last Monday. At the same time, the mayor has made a point of reminding the residents that they have snow-clearing responsibilities as well! [Read more…]
Another sign, seen at the start of a path in Horb a.N., warning that the path will be neither cleared nor will salt or grit be strewn on it if there is snow or ice on the ground.  Use it at your own risk!