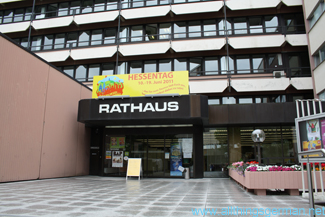 Several weeks ago a visitor to the town hall (Rathaus) in Oberursel attacked the people working there with a knife.  Only a day later I read that it was believed an attack  might take place at a grammar school in Frankfurt.
It's not that these things don't happen in Germany, but these two were too close for comfort – I even had a meeting the very next day at the town hall to attend!
It made me wonder if this sort of violence was on the increase.  Were these one-off attacks or threats?  I often read the local news and even the police press releases and can't remember anything on quite this scale for a long time.
And yes, it worries me. [Read more…]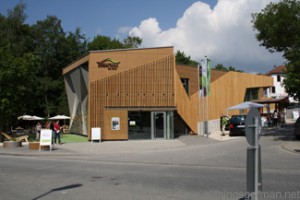 The new Taunus-Informationszentrum, or TIZ for short, opened this weekend.
Located just across the road from the end of the U3 train line, it is on the grounds of what used to be… the end of the U3 train line (or tram line 24 as it used to be called) which places it at the foot of the Feldberg.
The centre combines a general information point for visitors, with a restaurant for walkers and a hands-on exhibition about the nature and geology of the Taunus area.
Inside the main reception area there is a wide selection of brochures and detailed information about the towns in the Taunus area, but also [Read more…]