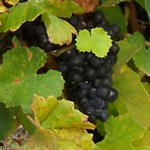 The annual wine festival (Weinfest) is being held in Bad Homburg between the 18th and 20th of May.
The festival official opens on Friday, 18th May 2012 at 5pm, with the opening ceremony taking place in front of the Kurhaus. The wine stands themselves are open from 3pm, and on Saturday and Sunday from 12 noon. The stands can be found spread along the pedestrian precinct – the Louisenstraße.
Shops in the town centre will also be open on Sunday between 1pm and 6pm.

To get there from Frankfurt, take the U-Bahn line U2 to the end of the line at Gonzenheim, and then one of the many buses that go to the town centre (the bus stop on the right as you leave the U-Bahn station), or the S-Bahn line S5 to Bad Homburg station from where it is a short walk to the centre.