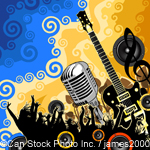 A gospel concert is being held on the Rathausplatz on Friday, 29th August, 2014 at 7.30pm.
The Frankfurter Gospelchor will be singing from their repetroire, including "oh Happy Day", "Kumbayah" and "Go Tell it on the Mountain", accompanied by pinao, percussion, bass and saxophone.
Entry is free.
The event is part of the Orscheler Sommer organised by Kunstgriff e.V.