Police are asking for help to find Karamat Ullah Munib, a 35-year-old man who lives in the Rosengärtchen area at the northern end of Oberursel.  He has been missing since 5.30am on Monday morning since he left a clinic in Frankfurt.
Since then his whereabouts are unknown and the police investigation has so far has not turned up any results.  The reason for his disappearance is also unknown.
Mr. Munib is 1m 70cm tall, slim, with black hair and a moustache.  He is probably wearing a pair of black tracksuit trousers with green stripes, a black jacket and blue trainers.  He requires medication.
Anyone who sees him or has information for the police is asked to call detectives in Bad Homburg on 06172 1200.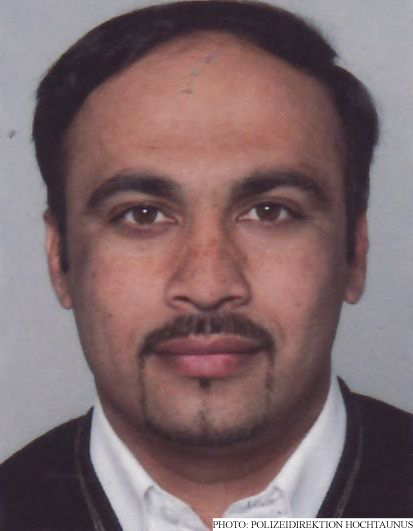 Karamat Ullah Munib (Photo: Polizeidirektion Hochtaunus)