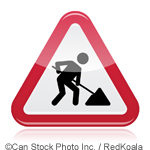 The Altkönigstraße has been made one-way in the area near the swimming pool to allow for resurfacing work to take place.  It will remain this way until the end of August.
Traffic travelling downhill is being diverted along the Rotbornstraße, Brüder-Grimm-Straße and Theodor-Heuss-Straße.
Bus routes 42, 45, 48 and 49 are also using the diversion and so cannot stop at the "Schwimmbad" or "Theodor-Heuss-Straße" stops.  A temporary bus stop is located in the Rotbornstraße.