The town of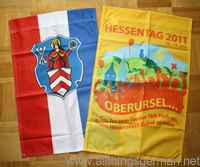 Oberursel announced this morning that the deficit due to the Hessentag turned out to be 4.5 million Euro – 1 million more than expected.
One of the main reasons cited is the record number of visitors to the town during the 10 days last June, requiring added security personnel.
More details later on the blog.