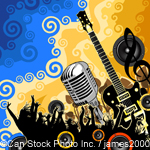 The first "40plus party" by Taunus Disco was held last month in the newly restored train station.
Around 150 guests danced to the tunes of DJ Param – a mixture of groove, jazz, latin, house and contemporary music.
It was not until 11.45pm when the last "S-Bahn" was announced that the dance floor started to empty, with the last guests leaving at 1.30am.
The next disco takes place on Saturday, 18th August, 2012.