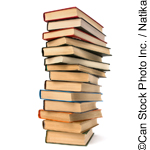 There will be a book flea market in Oberursel's library on Saturday, 6th August 2016 between 10am and 1pm with proceeds going to the library's supporters' association.
The library is located at one end of the market square in Oberursel, in the Eppsteinerstraße.
The nearest car parks are "Bleiche" and in the Holzweg. The nearest train station is Altstadt (U3).