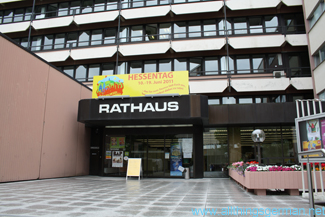 Anyone in Oberursel still looking for last-minute Christmas presents may like to make their way to the Rathaus this morning where the last remaining pieces of merchandising will be sold off at half their original price between 9am and 1pm.
There are jackets, t-shirts and polo shirts left, although not in every colour and size.  And there are only 16 souvenir mugs left.  But there are plenty of caps and hats!
Payment must be made in cash.