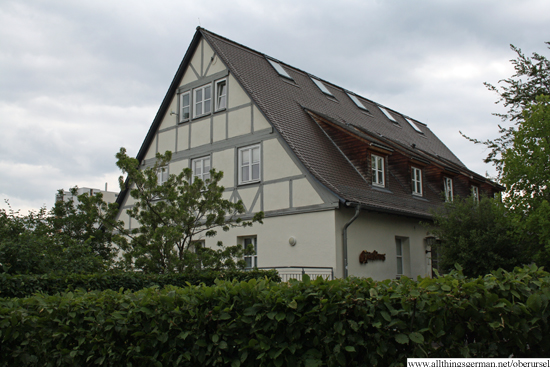 On Saturday, 18th September, 2021 there will be a tour of the area in Oberursel known as "Camp King" with local town guide Sylvia Struck.
The tour covers the history of the area from the Reichssiedlungshof in the 1930s, through the time of the Auswertestelle West up to the end of the U.S. Army presence in the town.
The meeting point is at the "Kinderhaus" in the Jean-Sauer-Weg at 2pm, and the tour costs 3EUR.
This is an interesting opportunity for local residents to learn more about the history of the area that they live in.
Due to corona restrictions, anyone wishing to take part should register in advance by calling 06171 502-232 or writing to tourismus@oberursel.de by 17th September as spaces are limited.  Face masks are recommended, as is a negative COVID-19 test.