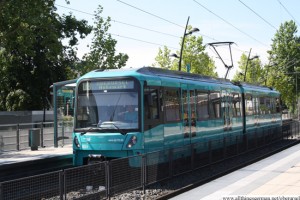 The town of Oberursel and local transport company VGF (Verkehrsgesellschaft Frankfurt) who run the U-Bahn line "U3" that passes through the town are holding an information evening in the town hall on Tuesday, 15th January, 2013 at 7.30pm.
During the evening there will be a chance to ask questions and also put forward suggestions and complaints about the service on the line, which is often a topic of discussion in the town's internet forum.
Anyone interested is invited to attend the evening and it hoped that the numbers will be sufficient to add weight to any points put forward.