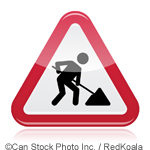 This week work will begin on renewing the B456 bridge near the Niederstedter Weg (the road between Oberursel and Dornholzhausen) which is expected to take until mid-October.
During this time traffic turning off the B456 onto the L3003 will be regulated by traffic lights which may cause some delays.
One possible detour to avoid the area would be via the Kanonenstraße (L3004), however this too will be closed at times between 20th and 23rd August, 2013, to allow for tree felling to take place.