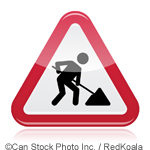 The junction of the Frankfurter Landstraße and Kurmainzer Straße will be closed from Monday, 7th October until Thursday, 10th October, 2013 to allow for re-surfacing work to take place.
During this time traffic will be diverted through Weißkirchen along the Urselbachstraße, An der Bleiche, Oberurseler Straße and Ludwig-Erhard-Straße, so extra time should be allowed for journeys along this route.
Access to the Edeka car park will still be possible for traffic coming from Oberursel.