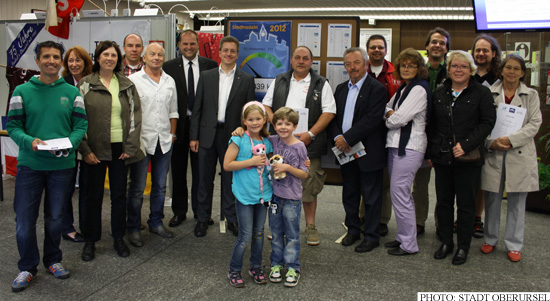 In June this year Oberursel took part in the "Stadtradeln" competition, where members of the town council and other citizens of the town switch from their cars to bicycles to save carbon dioxide.
18 members of parliament and a further 153 people from the town took part in 17 teams and cycled a total of 27,039 kilometres, saving 3.8 tonnes of the gas.
The photo shows Alderman Christof Fink with the some of those who took part.
The winning team came from the town's fire brigade (Freiwilligen Feuerwehr Oberursel), who managed 693km per person, followed in 2nd place by City, Bike & Fun and 3rd place by the company "Hydrodata".