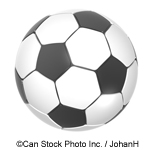 The sport club "Eintracht 1957 Oberursel" is holding their annual international Whitsun Tournament for the 44th time this year which also coincides with the Hessentag in Oberursel.
Taking part are teams from Borussia Dortmund, Eintracht Frankfurt, Mainz 05, 1. FC Köln, FSV Frankfurt  and many others including teams from Austria and Luxembourg.
The first match kicks off on Saturday, 11th June at 9am between 1. FC Köln and Eintracht Frankfurt.
To get there, take the U-Bahn (U3) to Kupferhammer, cross over the road and into the Eichwäldchenweg.  The grounds are on the right-hand side after a short distance.
Links
Eintracht 1957 Oberursel (Homepage)