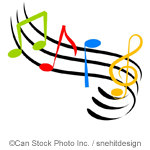 A classical music concert is being held on the Rathausplatz on Tuesday, 2nd September, 2014 at 7.30pm.
Playing pieces by Vivaldi, Albinoni, Corelli, J.S. Bach, John Williams and others will be Katie Spencer (flute), Arun Kumar (guitar) and Holger Pusinelli (violin) along with the "Arco Concertante" orchestra made up of teachers from the town's music school.
Entry is free.
The event is part of the Orscheler Sommer organised by Kunstgriff e.V.