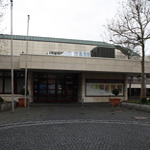 The SPD is holding a spring bazaar for "Teenies and Ladies" with clothes sizes between S and XXL in the Oberursel Stadthalle on Saturday, 3rd March, 2012 between noon and 2pm.
The Stadthalle is located opposite the Rathaus, in the town centre, and the bazaar is in the rooms called "Weißkirchen" and "Stierstadt".
Proceeds of the bazaar are being donated to charity.