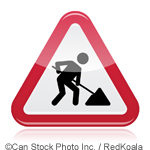 The tunnel on the B455 between Oberursel-Nord and Oberursel-Hohemark will be closed to allow for the lights to be replaced on two nights next week.
On the 14th/15th and 15th/16th April the work will take place between 8pm and 5am.
Traffic from Kronberg or Königstein heading towards the A661 will be diverted along the Hohemarkstraße.  Traffic heading towards those towns will be diverted along the Dornbachstraße.