Archives for April 2017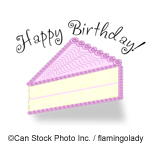 Congratulations to Herr Max Bender of Oberursel who is 90 years old today.
The story "Tafiti und der geheimnisvolle Kuschelkissendieb" by Julian Grinsbach is being read in the library on Thursday, 27th April, 2017 at 4pm by volunteer Edith Nikel-Ruppmann.
Tickets cost €2 and should be reserved in advance in the library or by calling 06171 62870.
A tour around the area known as the "Hohemark" is being offered on Saturday, 29th April, 2017, at 2pm.
The tour will be guided by Gottfried Cramer from the Hohe Mark clinic.
It starts at the end station of the U3 line and costs €3 per person.
Due to the roadworks taking place at the junction of the Zimmersmühlenweg and Frankfurter Landstraße, the buses in Oberursel will be diverted to avoid the area as follows from Monday 24th to Saturday, 29th April (2017): [Read more…]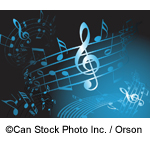 Friday night is music night at Musikhalle Portstraße, located near the U-Bahn stop "Altstadt".
On Friday, 28th April 2017, another "Newcomer TV Night" is being held.
Doors open at 8pm for a 8.30pm start and entry costs €2.
Due to work taking place on the line, the U-Bahn U3 will be replaced with buses next week.
From Monday, 24th April until Sunday, 30th April (2017) work is being carried out on the crossing at the Zimmersmühlenweg.  As a result the U3 will not be running between Niederursel and Hohemark.
Instead, a replacement bus service will be running with stops near to the U-Bahn stops.  However after Weißkirchen-Ost the bus will travel to Riedberg and the terminus of the U8 line, from where it will be possible to travel to Niederursel and onwards to Frankfurt.
The bus takes longer to complete the journey than the U-Bahn normally does, so it may be necessary to travel earlier in order to make connections with the S-Bahn in Oberursel.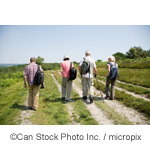 A 3,000 step walk for senior citizens is taking place in Weißkirchen on Wednesday, 26th April 2017.
To take part, be at the "Altes Rathaus" (Urselbachstraße 59) at 9.30am.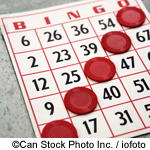 The Seniorentreff in Oberursel will be offering an afternoon of Bingo on Thursday, 27th April 2017 between 2.30pm and 4.30pm in the "Altes Hospital" (Hospitalstraße 9).
Anyone who is interested is invited to come along and try their luck!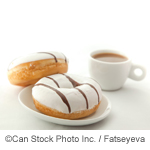 The Seniorentreff in Oberursel will be holding a Stammtisch on Friday, 28th April, 2017 between 5pm and 8.30pm in the "Altes Hospital" (Hospitalstraße 9).
The Stammtisch is a place to discuss anything and everything that those attending wish to.
A charge of €7 per person will be made to cover the cost of food and drink and due to the limited number of places reservation by telephone (06171 585333) is requested.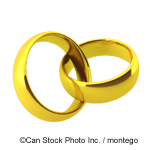 Congratulations to Gisela and Friedrich Wenzel in Stierstadt who are celebrating their Diamond Wedding Anniversary today!