The Altkönig statue and a sledge in front of the Mountain Lodge in Camp King, Oberursel.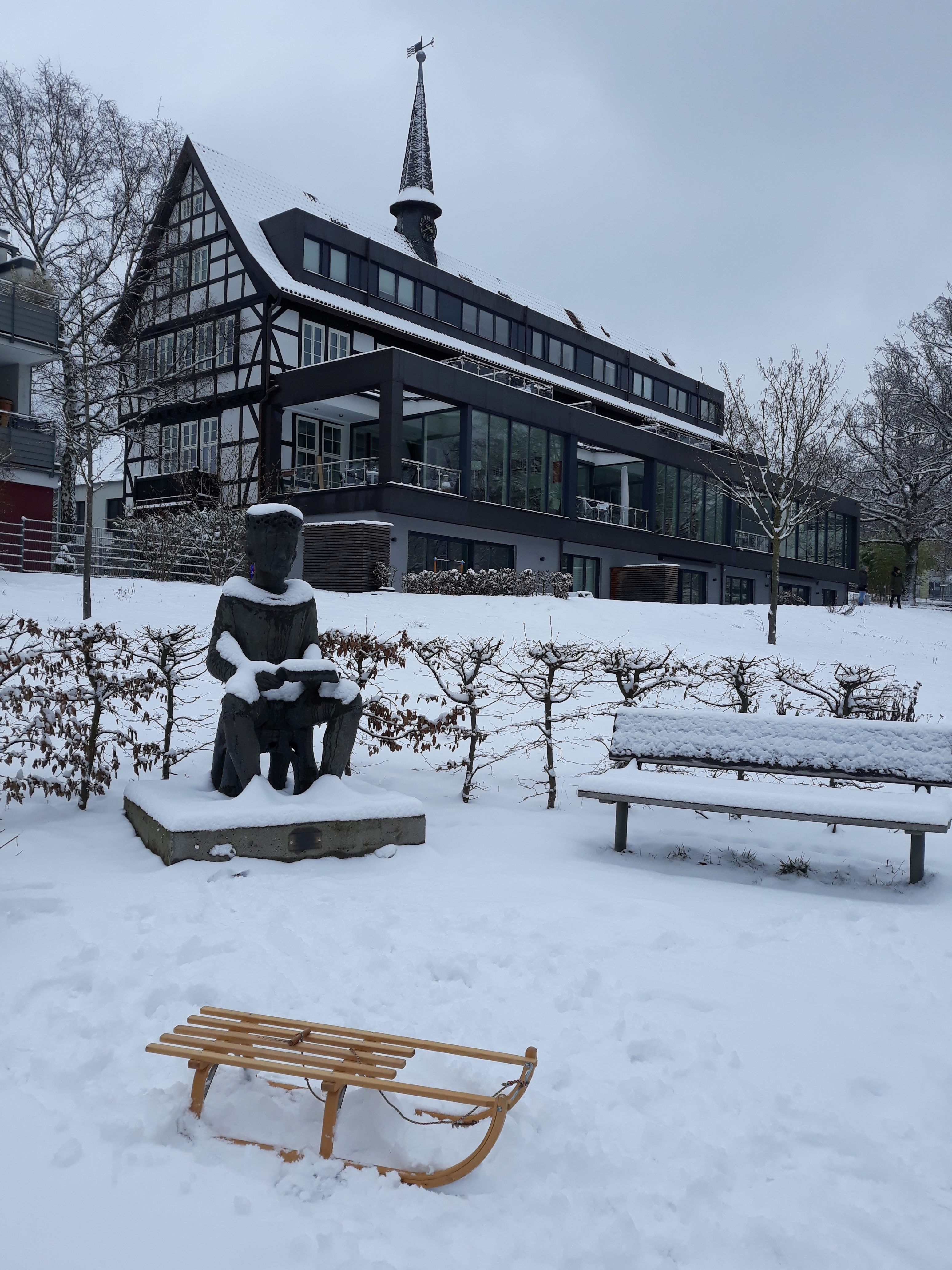 Detectives in Bad Homburg are asking the public for help to find Inge Betti Barthel who has been missing for a week.
Frau Barthel, who normally lives in Erlangen, was last seen near the Feldberg.  Her VW Bus with the registration number ER-E 4926 was found on Wednesday, 3rd May, 2017 around 12 noon in the woods at the "Albrechtsweg" by an employee of the regional forestry authority, near  the "Fuchstanz" restaurant.  This part of the woods is within the bounds of Oberursel.
According to witnesses, she was on her way to the "Altkönig", a popular place for walkers located between Oberursel and the Feldberg.
Frau Barthel is 1.60m tall and has black/grey medium length curly hair, but there are no details of her clothes available.
Anyone with information is requested to call Bad Homburg police on 06172 1200. [Read more…]