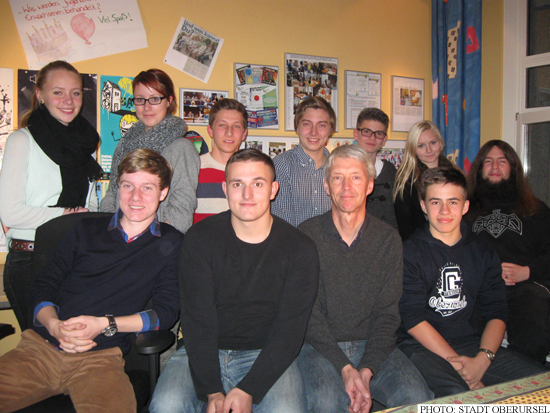 The youth office (Jugendbüro) celebtrated its 10th anniversary this autumn.  Located at Eppsteinerstraße 16-18 and has been run since its inauguration by Achim Hasselbrg.
Amongst other things, the office aims to integrate young people in the day-to-day life in the town, but also offers advice and information to them on a range of matters.
In the photo are: Lea Kulens, Vanessa Kümmel, Nariman Shojai, Max Müller, Marvin Fammler, Sophia Fammler, Lucca Riitano (back row) with Lutz Bischoff, Elhami Rexhepi, Achim Hasselberg, Martin Müller (front row).