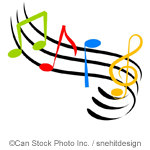 The Kultur- und Sportförderverein Oberursel (KSfO), who organise the open-air theatre each year, have something special on offer this week – an evening of classical music on the open-air stage in the grounds of the Hohe Mark clinic.
Starting at 8pm the concert will feature members of the "Frankfurter Sinfoniker" conducted by Stefan Ottersbach with selected vocalists.
These include the Mexican tenor Emilio Ruggerio and the American soprano Deborah Lynn Cole.
The music will include pieces by Bizet, Donizetti, Verdi and Puccini.
The clinic is easily reached by taking the U3 train to the end of the line (Hohemark), from where it is a short walk.  Parking spaces at €3 each are also available.
Tickets are still available at the time of writing on-line: www.adticket.de