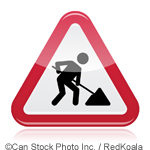 Work will begin on the sewage pipes in the Theodor-Heuss-Straße on Monday, 6th January, 2014 increase and in some places double the capacity of the pipes.
The work will start at the Rotbornstraße and continue towards the Altkönigstraße along a length of 500m, which, including re-surfacing the road will take until July 2014.
At times the road will be closed and a diversion will be in place.