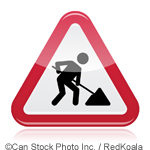 The Weinbergstraße in Oberstedten will remain closed until 20th February, 2014, to allow work to take place on underground pipes.
The road is closed from the junction with the Friedrichstraße, however this road can still be used to access the Mariannenweg and the other end of the Weinbergstraße.
Roadworks will continue for a further month once the road is re-opened.
As a result of the closure, buses 41 and 45, along with the school buses 46, 48 and 49 diverted.
Numbers 41 and 45 will by-pass the road and continue from the Hauptstaße into the Niederstedter Straße, then to Hans-Mess-Straße before travelling to Bad Homburg.  They will not stop at "Friedrichstraße", "Weinbergstraße" or "Linde" and passengers should use "Mittelstedter Straße" and "Niederstedter Straße" instead.
The school buses 46 and 48 will start at the "Niederstedter Straße" stop before entering the Hauptstraße and continuing on their normal route.
Bus 49 will terminate at "Niederstedter Straße".