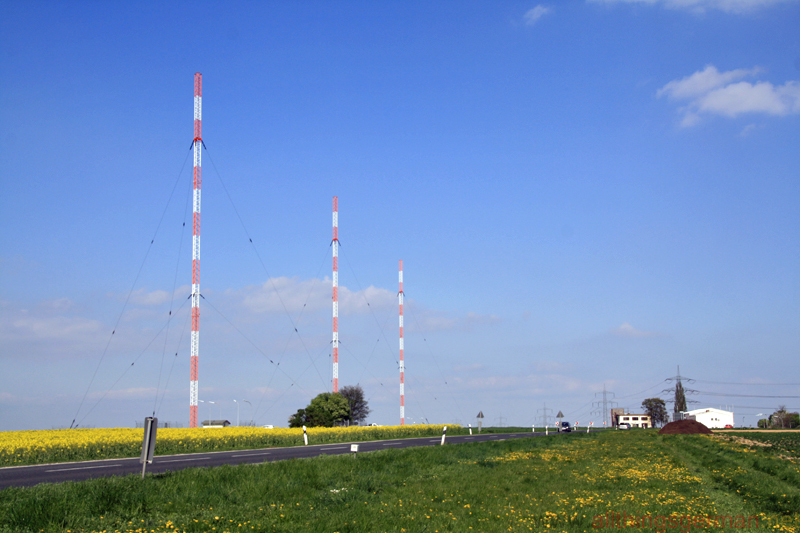 Between 1951 and 2013 the American Forces Network transmitted on medium wave from a set of three transmitters located between Oberursel and Frankfurt.
Having been out of service for two years they are due to be taken down today (Thursday, 23rd April, 2015) when explosives will be attached to the steel ropes and detonated at 1pm, allowing the 86m tall transmitters to fall into the neighbouring field where they will be dismantled and taken away for scrap.
The public will be required to keep at last 150m away from 12.30pm onwards.
The photo was taken on Wednesday at 4pm.