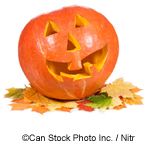 The Maislabyrinth – a maze made out of maize – will be holding a Pumkin Festival with pumkin carving for children on Sunday, 30th September, 2018.
The maze itself is open from 11am until 7pm. Entry costs €3.00 for adults, €2.50 for children aged 10 to 16 and €2.00 for children aged 4 to 9.
To get there by car, travel to the edge of Weißkirchen on the road to Steinbach. There is a track off the road near the yellow "Oberursel Stadtteil Weißkirchen" sign leading towards Frankfurt (ie. left if you have just driving through Weißkirchen, right if you are coming from Steinbach). The maze is about 200m along this track.
If you are coming by train, the nearest station "Weißkirchen-Steinbach" is on the S5 line between Frankfurt and Bad Homburg.
Useful links
The mouse in the Maize Maze Opening 2017)
Pumpkin carving at the maize maze (2014)
Maislabyrinth Weißkirchen (Homepage)